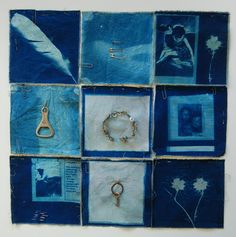 Bibliografía:
Crawford, William, A History & Working Guide to Early Photographic Processes, Morgan & Morgan, NY, 1979.
Barnier, John, Coming into Focus: A Step‐by‐Step Guide to Alternative Photographic Printing Processes. Chronicle Books, 2000.
Enfield, Jill, Photographic Imaging: A Complete Guide to Alternative Processes (Photography for All Levels). Amphoto Books, 2002.
Glynn, Gale Lynn, coordinadora, Fotografía, Manual de procesos alternativos. Ed. ENAP, UNAM, México 2007.
James, Christopher, The Book of Alternative Photographic Processes, Thomson Publishing Company, 2001.
Suess, Bernhard J., Creative Black and White Photography, Advanced Camera and Darkroom Techniques, Allworth Press, New York, 2003.